1941 Mauser Luger P.08 9mm w/ magazine FOR SALE
This is a recently acquired NAZI 1941 Mauser Luger P.08 Pistol, 9mm, with all MATCHING SERIAL NUMBERS. This model has become to be known as a "Black Widow".
The photographs below don't really show the dark original finish. I'd estimate the finish is at 85%-90%. This photos show the firearm not cleaned yet; per FL law as we took this gun in as a "used firearm", we can't clean or do anything with the firearm for 30 days. We are of the impression this Luger was being used prior to being sold to us. It came with standard new 9mm rounds in the magazine; the rounds are not included.
The top of the handgun has the Mauser "byf" Manufacturer's Code.
The manufacturing year is 1941, shown by "41" on teh top of the firearm.
Original Bakelite grips
Serial Number 255x; "55" (last 2 numeric digits of S/N) are visible on all the required parts.
Most likely made in the later part of 1941.
Nazi Military proofs are stamped on the barrel (right side), upper frame front (right side), breechlock.
"Geladen" ("Loaded") on the extractor.
MATCHING SERIAL NUMBERS; see the many photos below; and review THIS video showing one how to look for all the numbers (this gun has them all)
S/N on Firing Pin
S/N on the trigger
Manufacturing lug with dimple
Magazine is correct for this model (this model was not issued with s/n matching mags). It is a "fxo" "Eagle 37" mag with the bakelite bottom.
Contact us for pricing. This authentic Lugar is available after June 10, 2018. We will ship only to FFL holders, C&R holders excluded.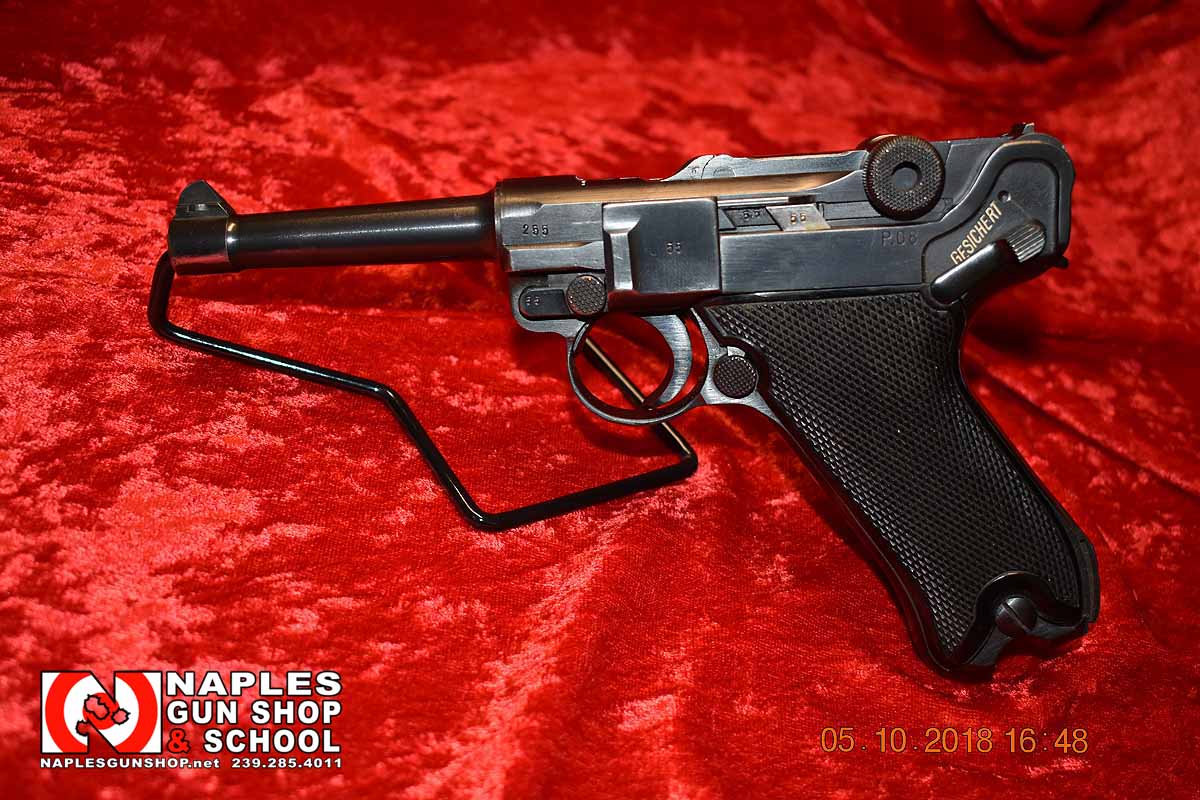 Back to top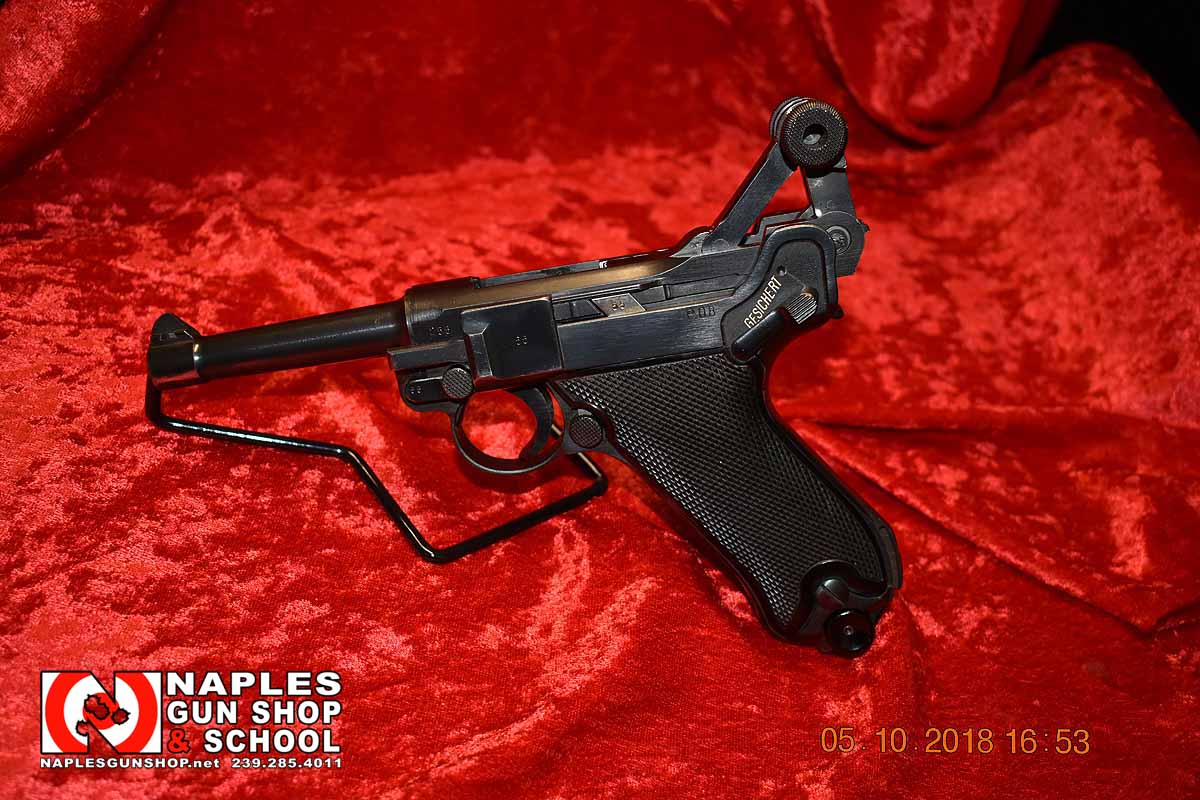 Back to top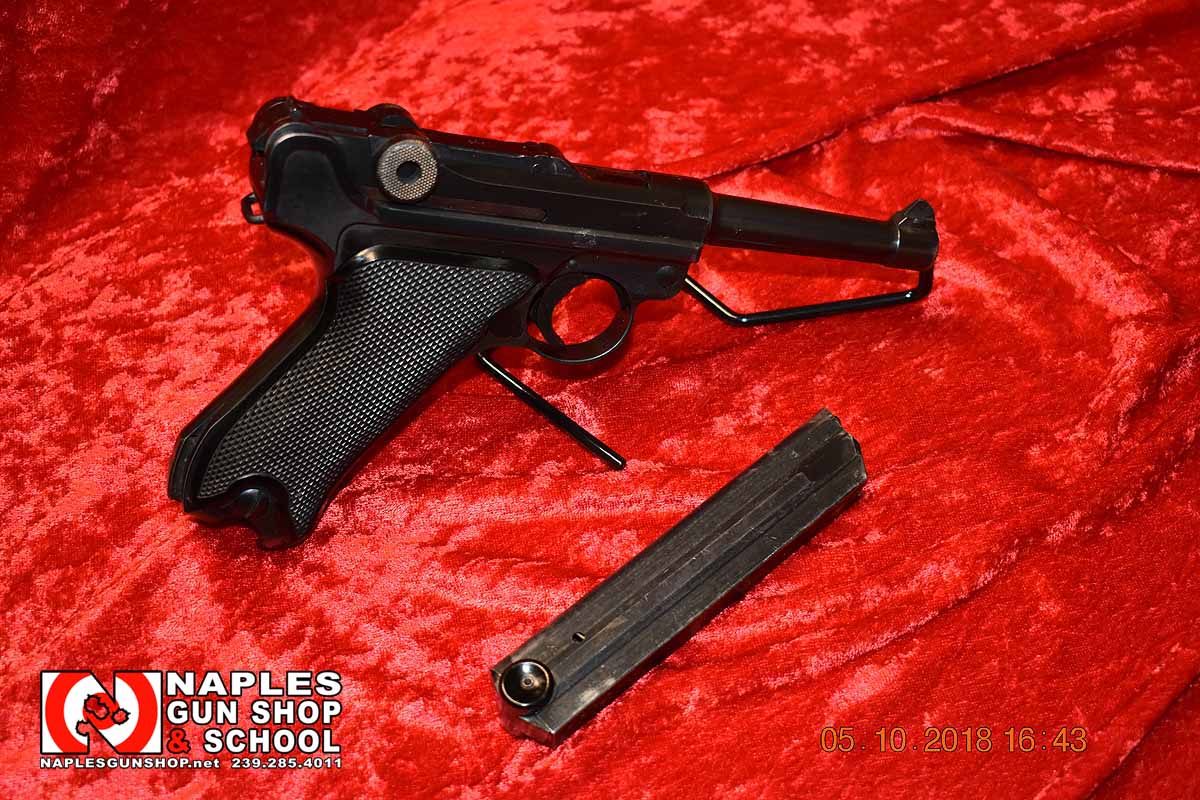 Back to top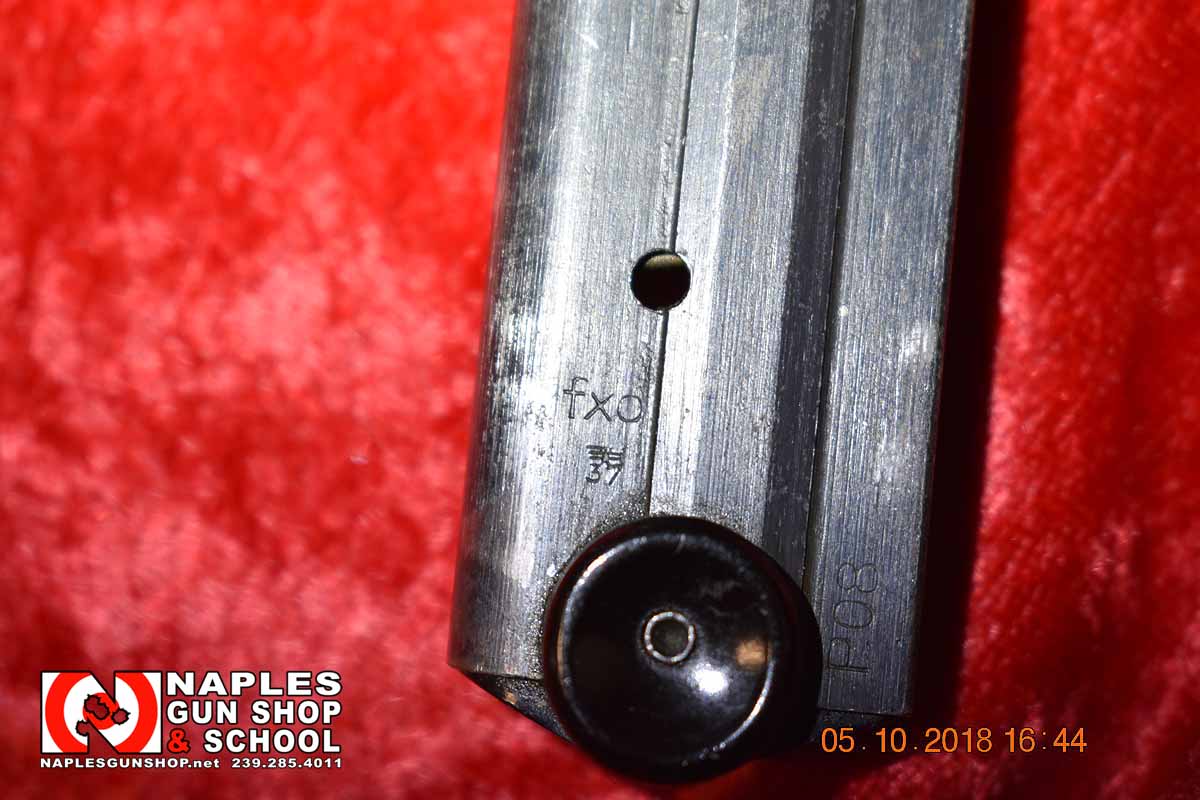 Back to top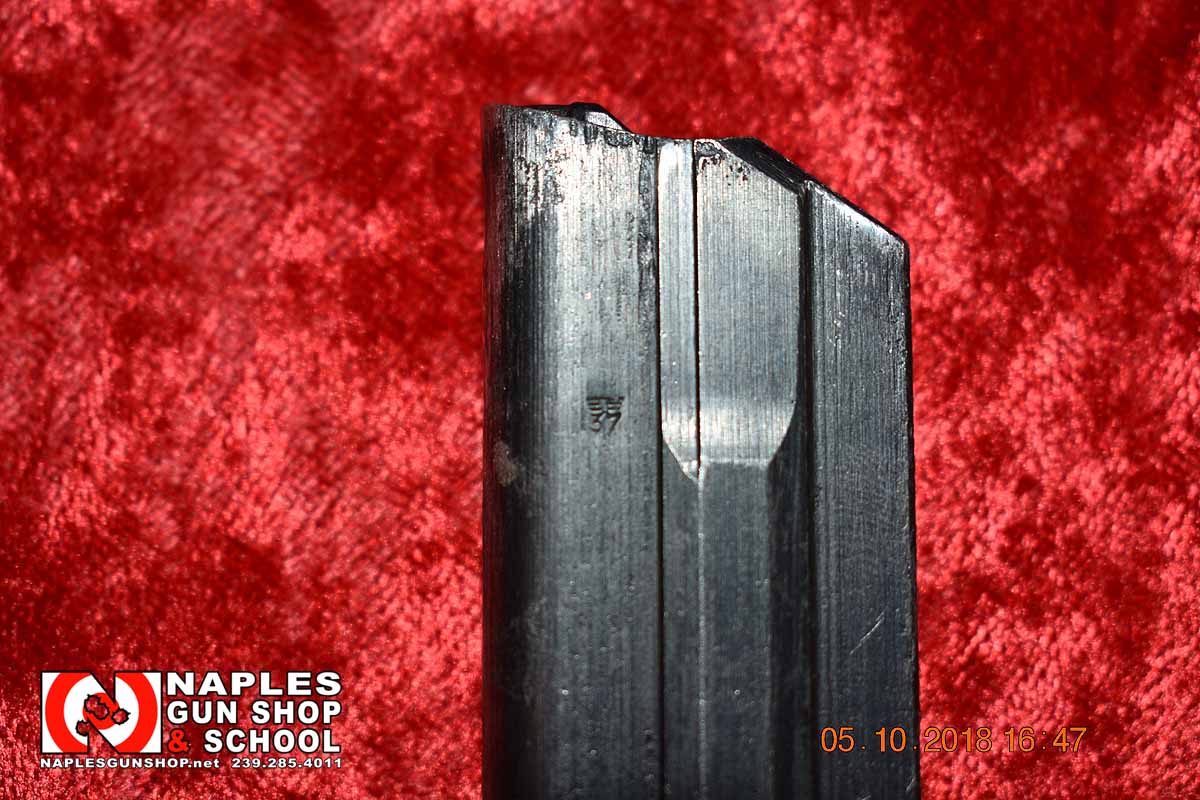 Back to top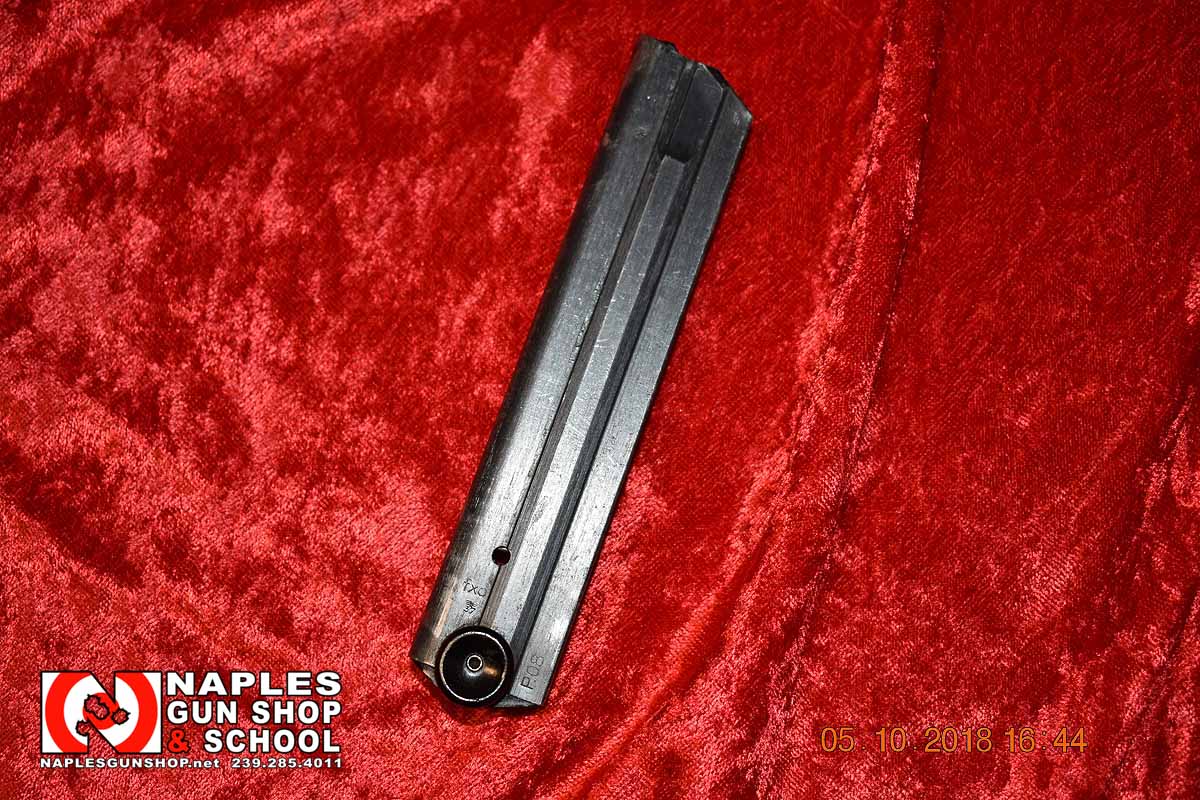 Back to top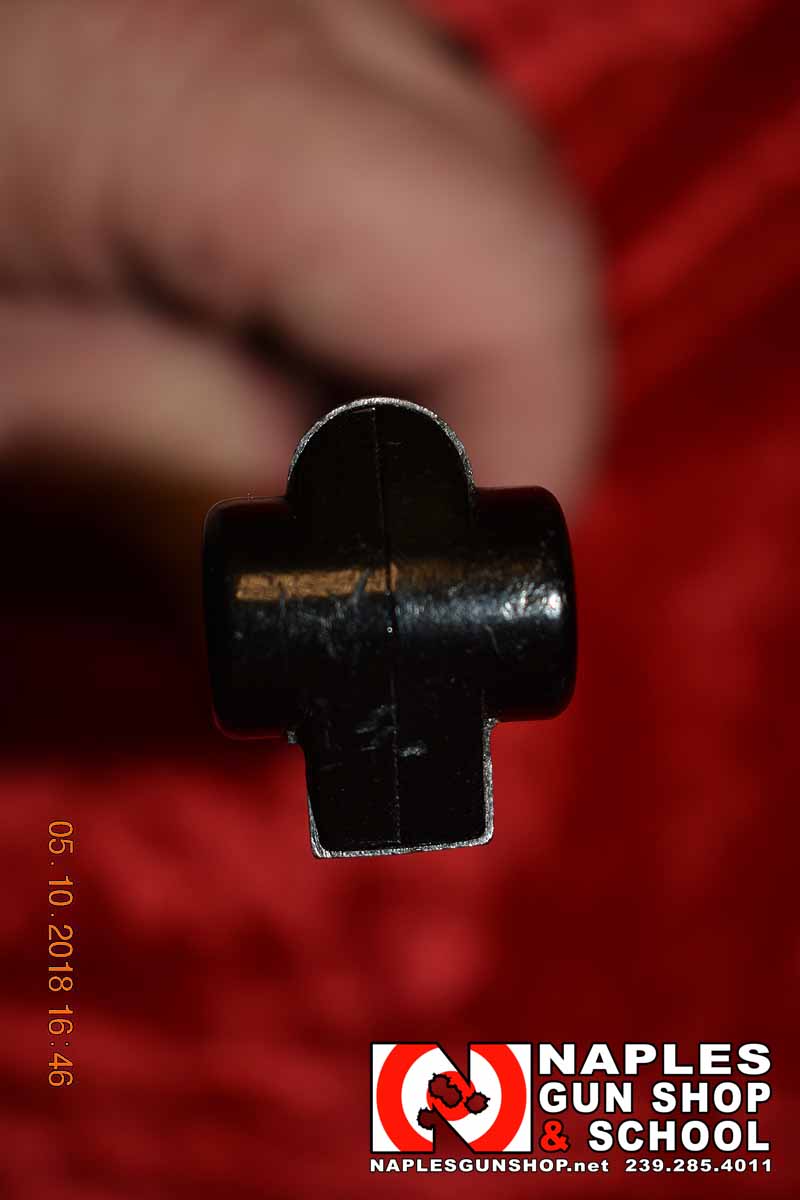 Back to top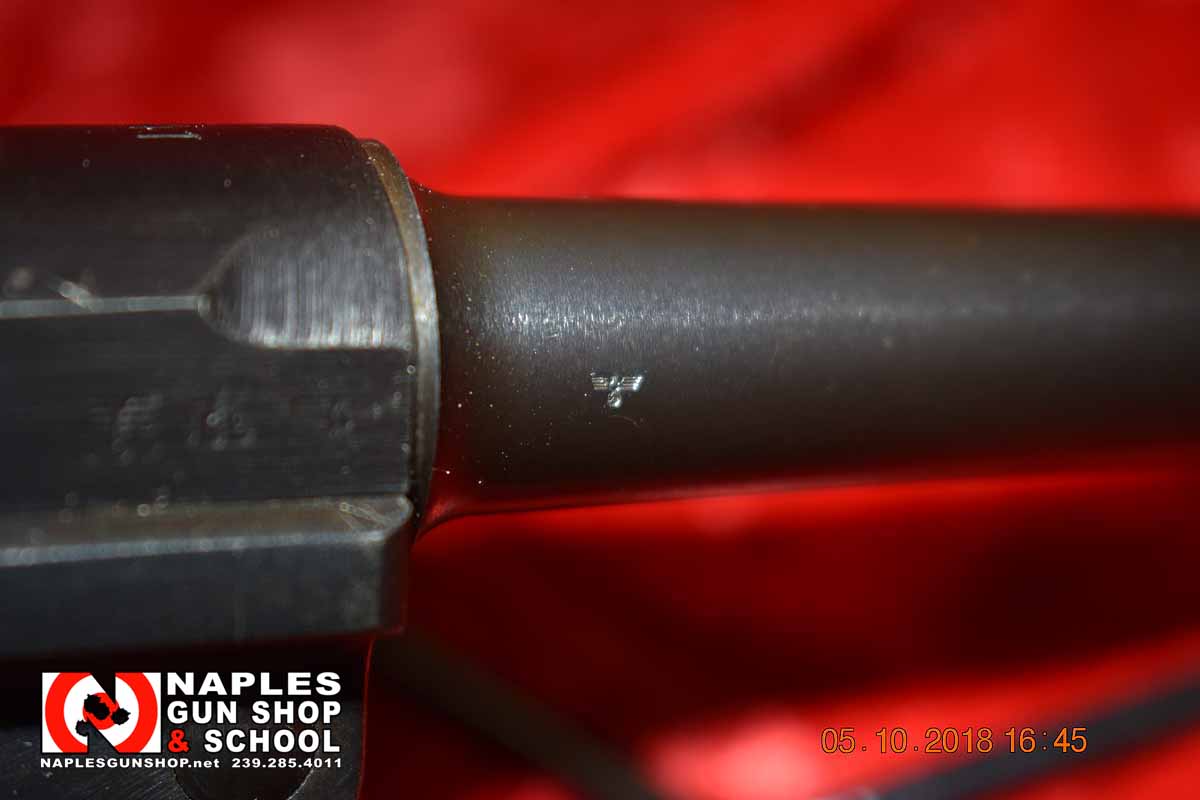 Back to top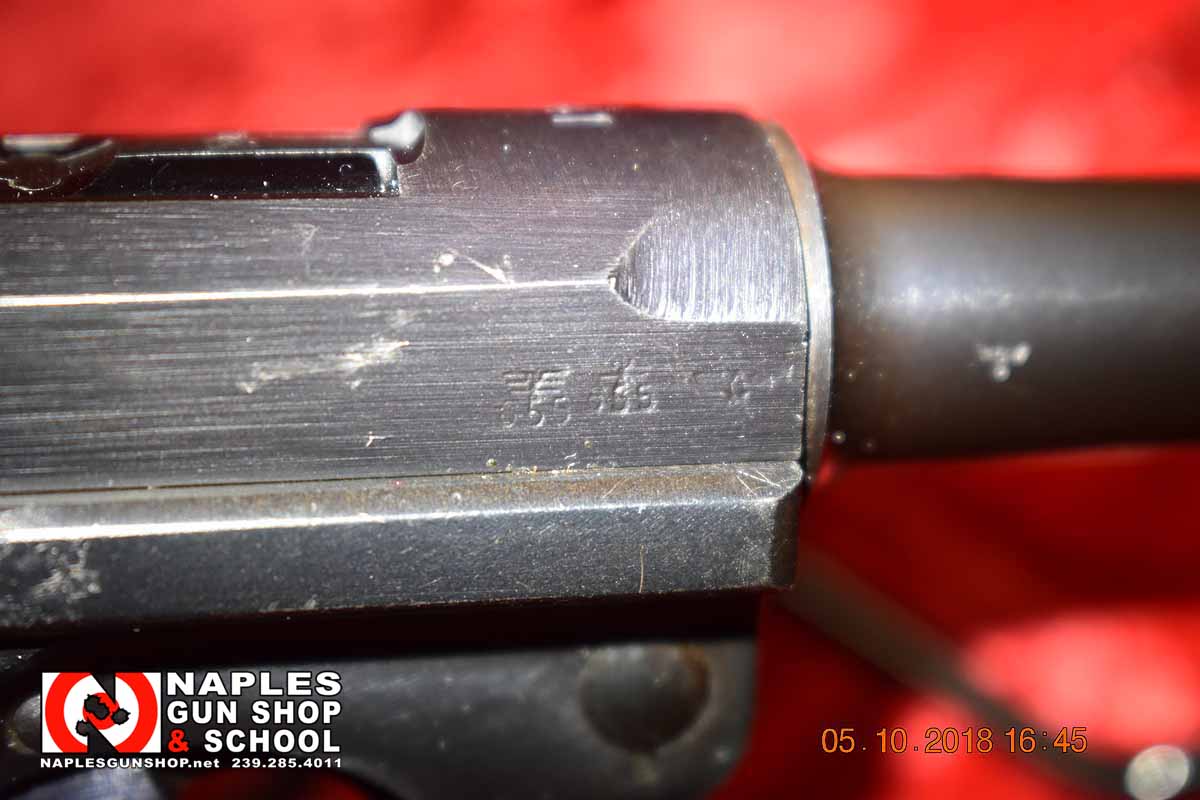 Back to top
The above photo is almost over-exposed; the three Proof Marks are much easier to see in person.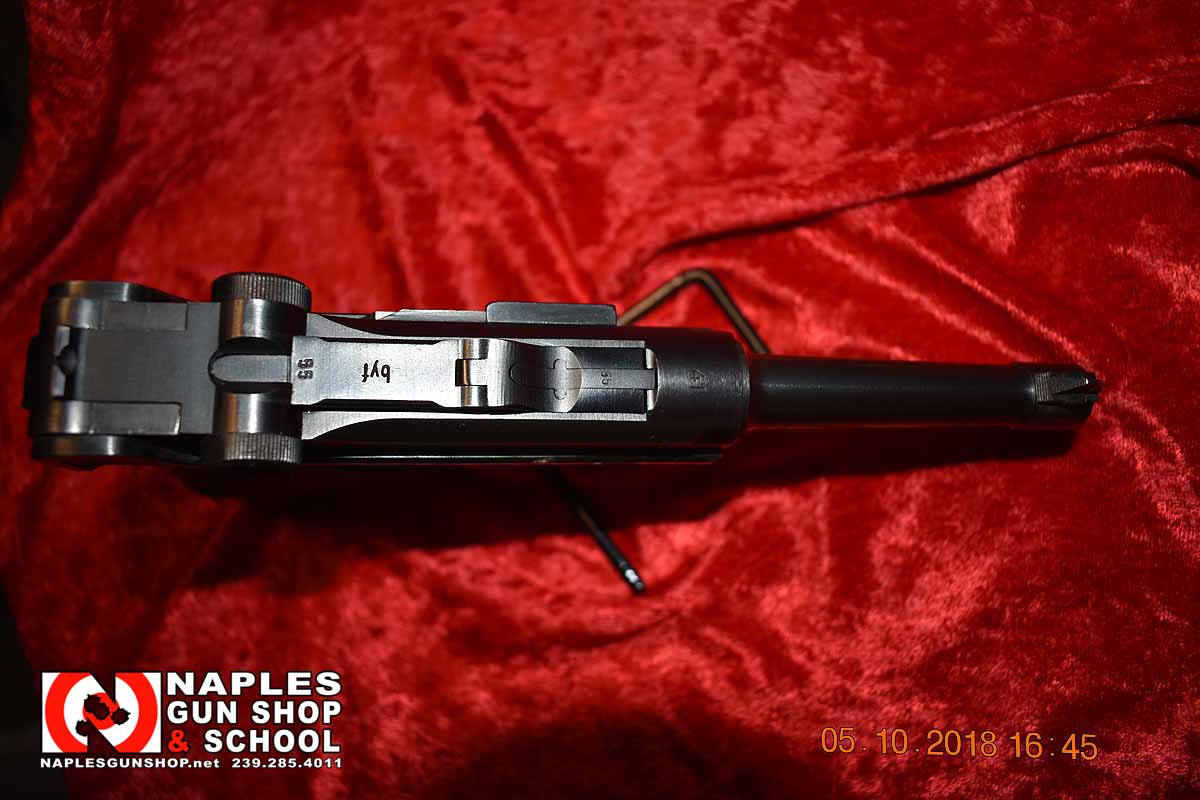 Back to top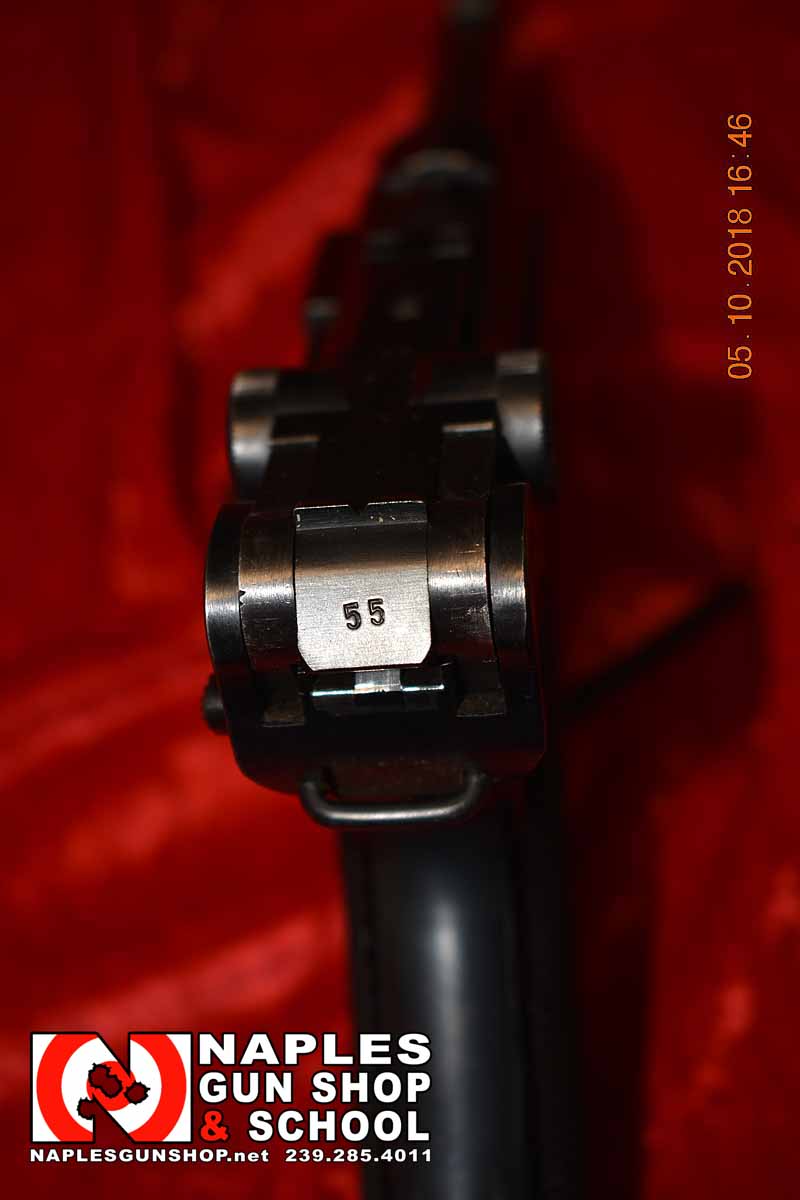 Back to top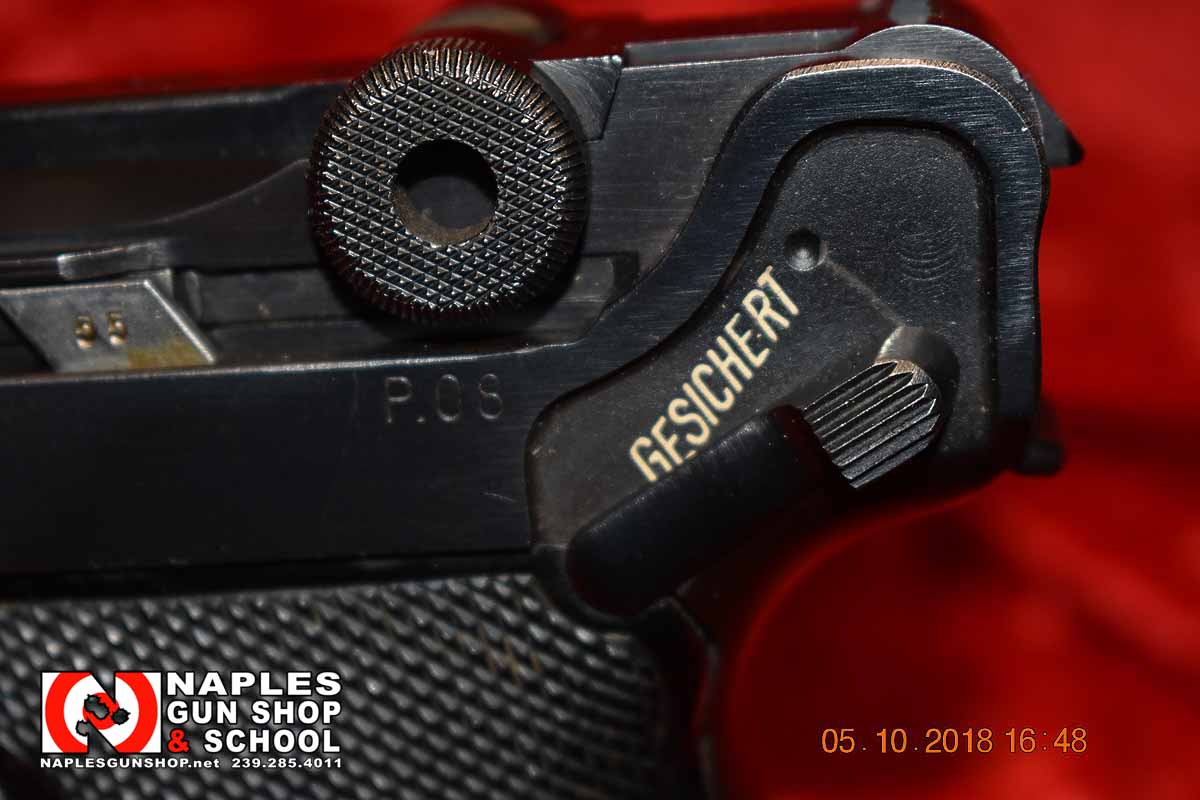 Back to top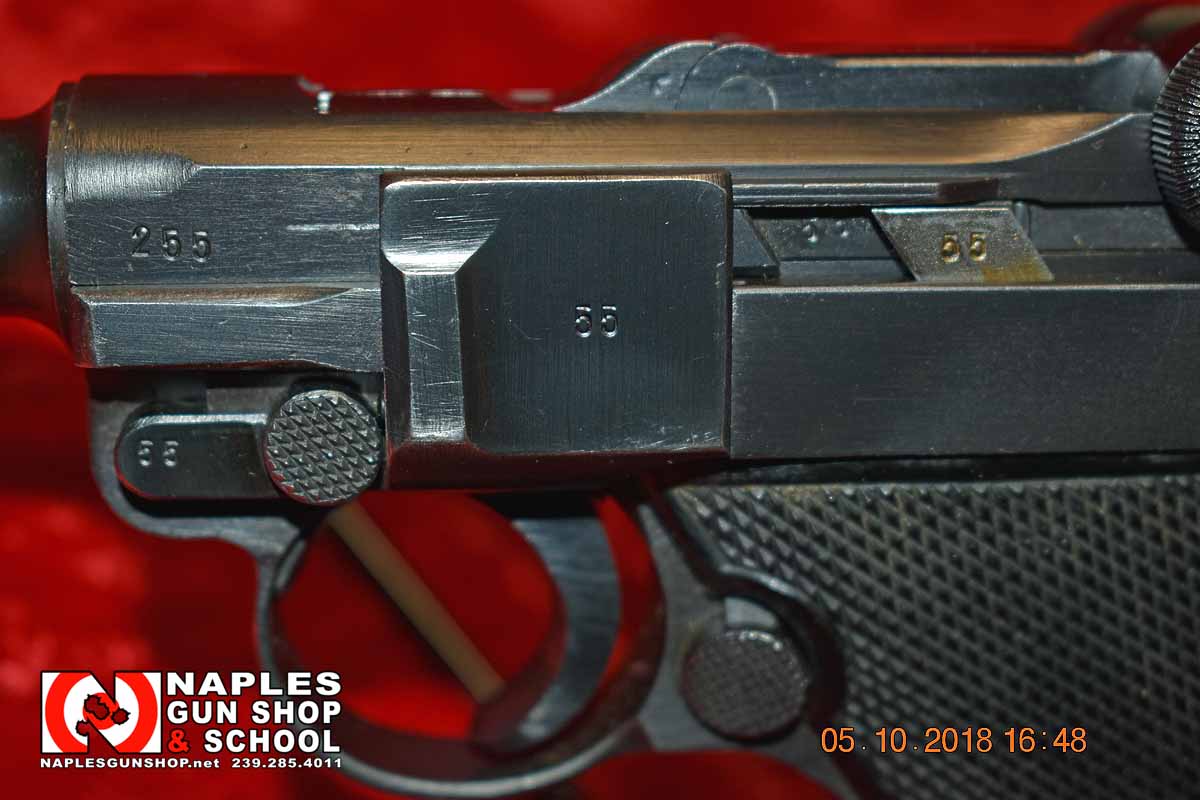 Back to top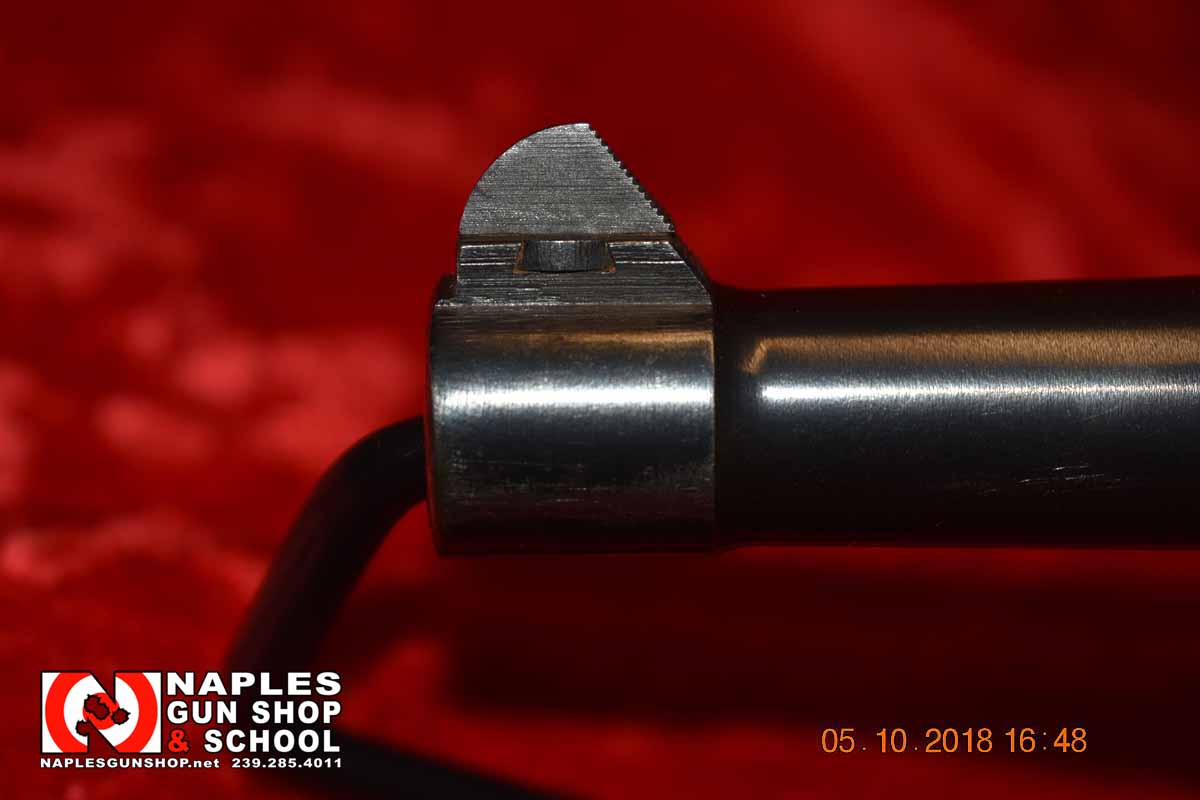 Back to top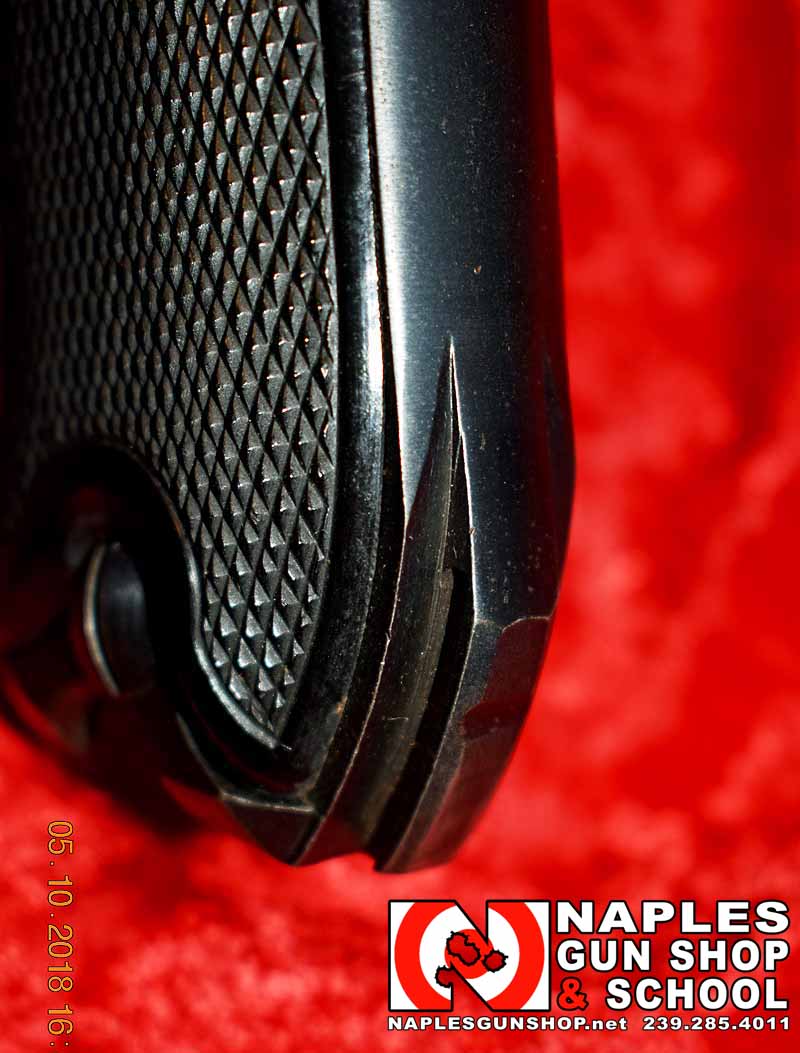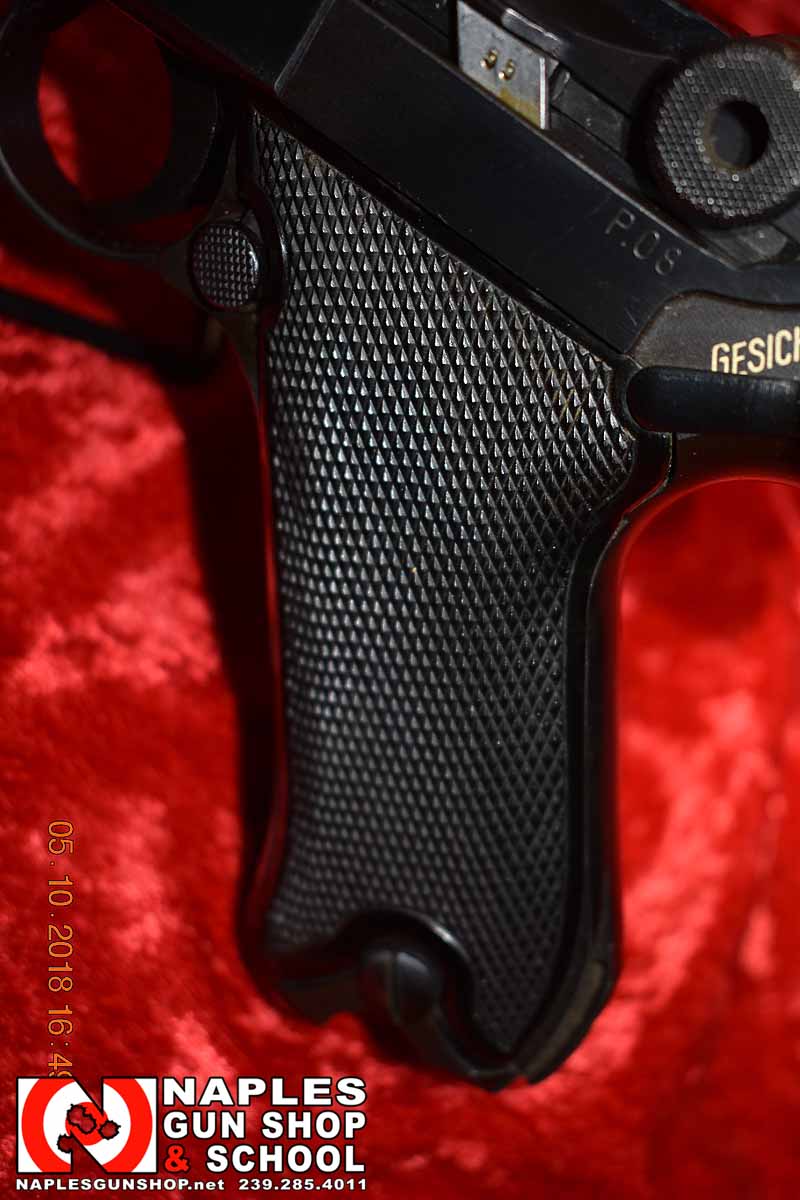 Back to top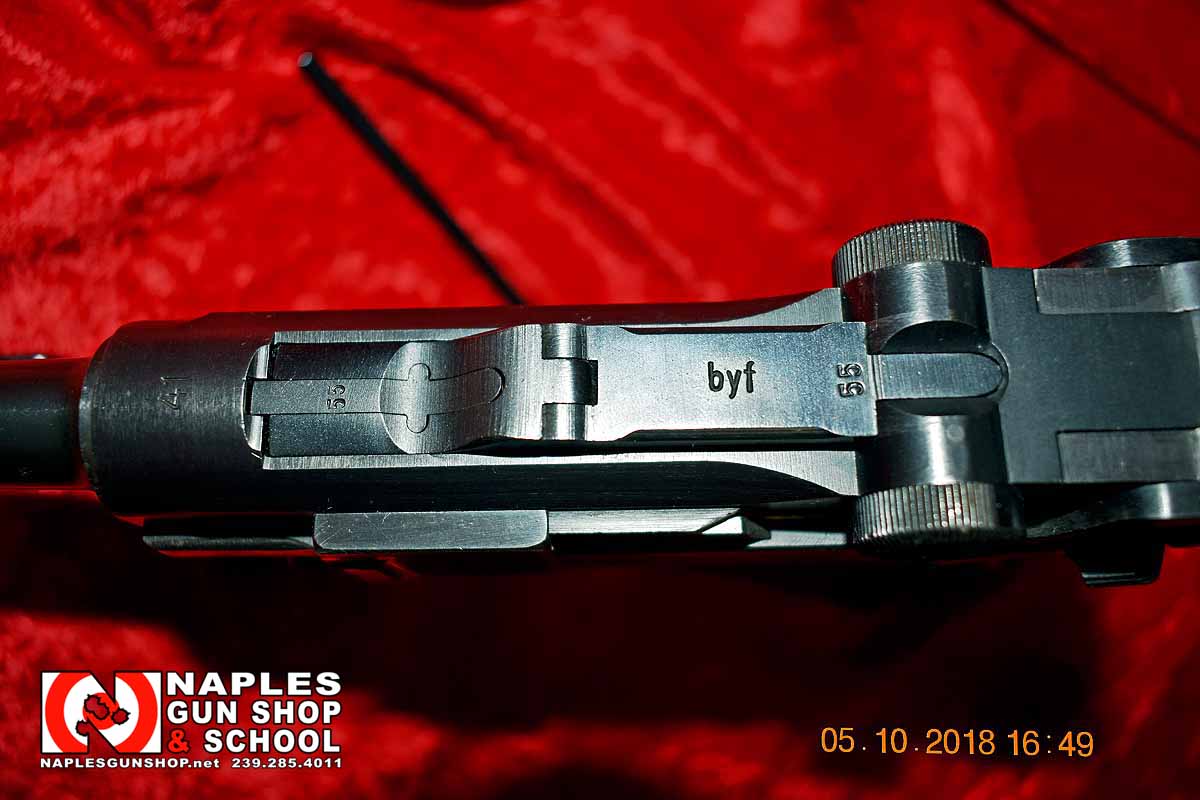 Back to top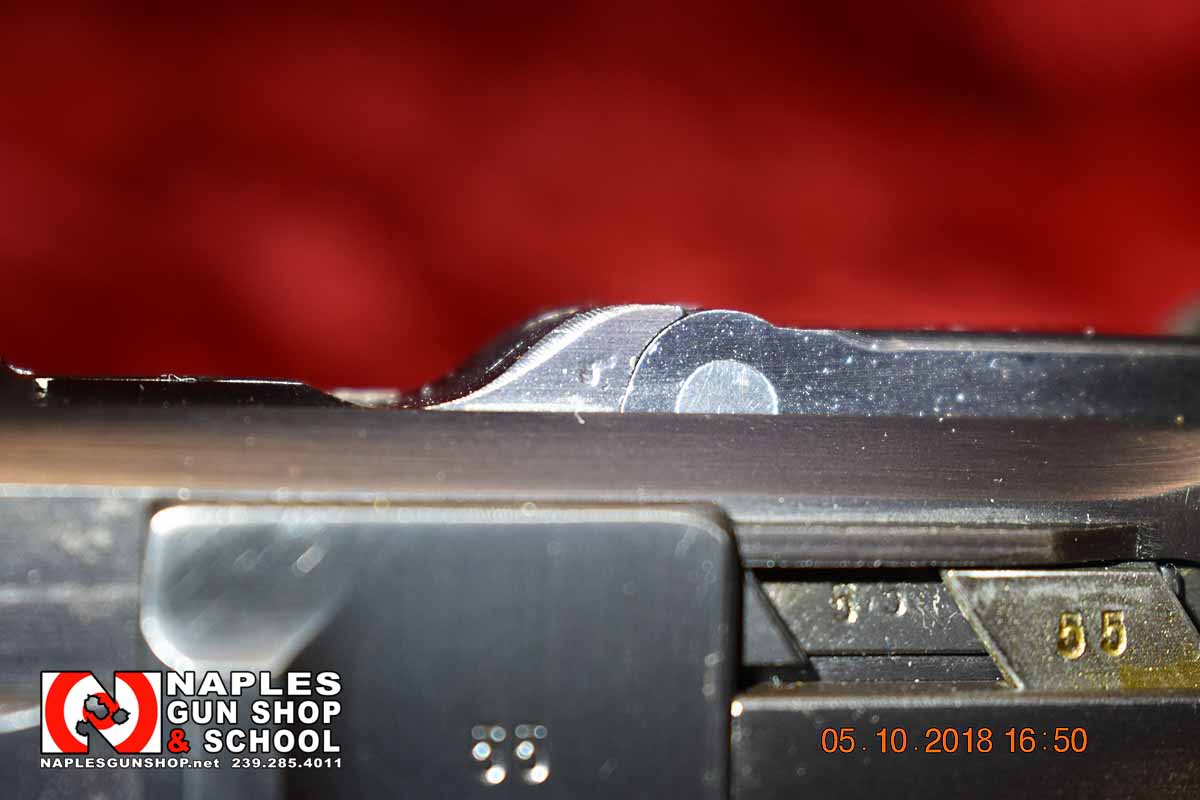 Back to top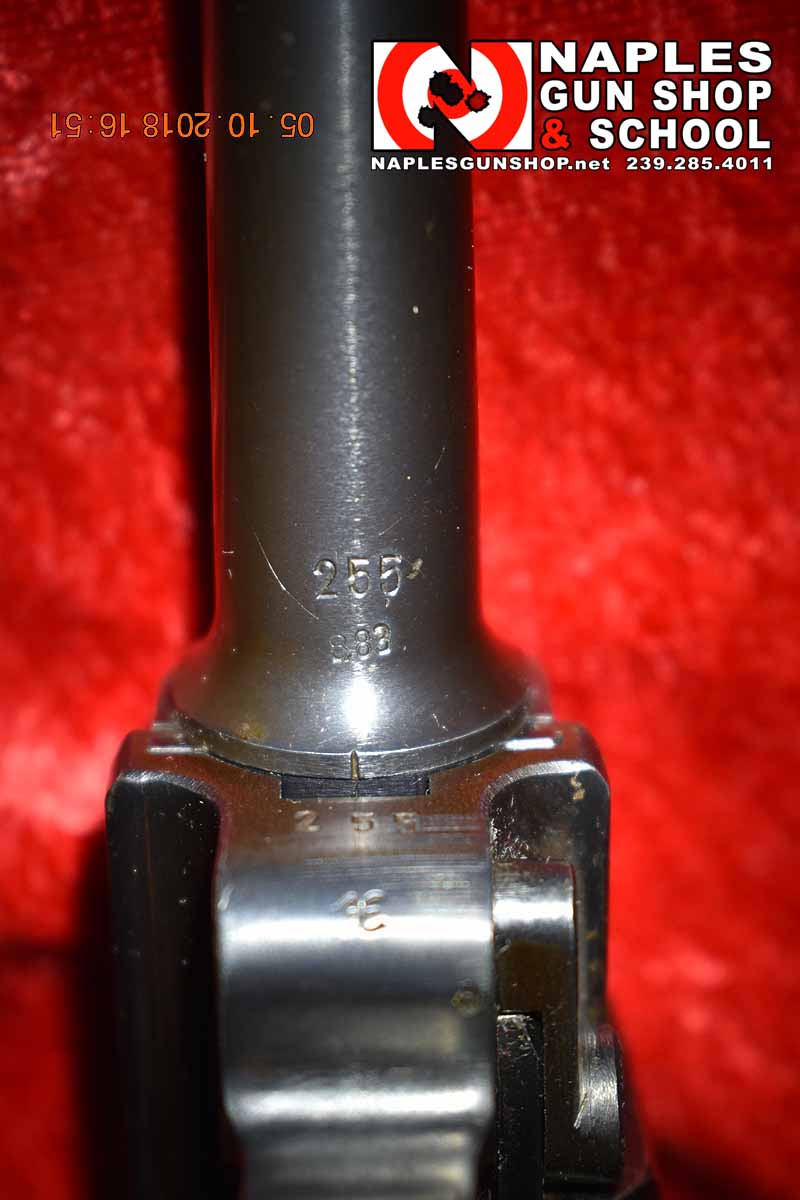 Back to top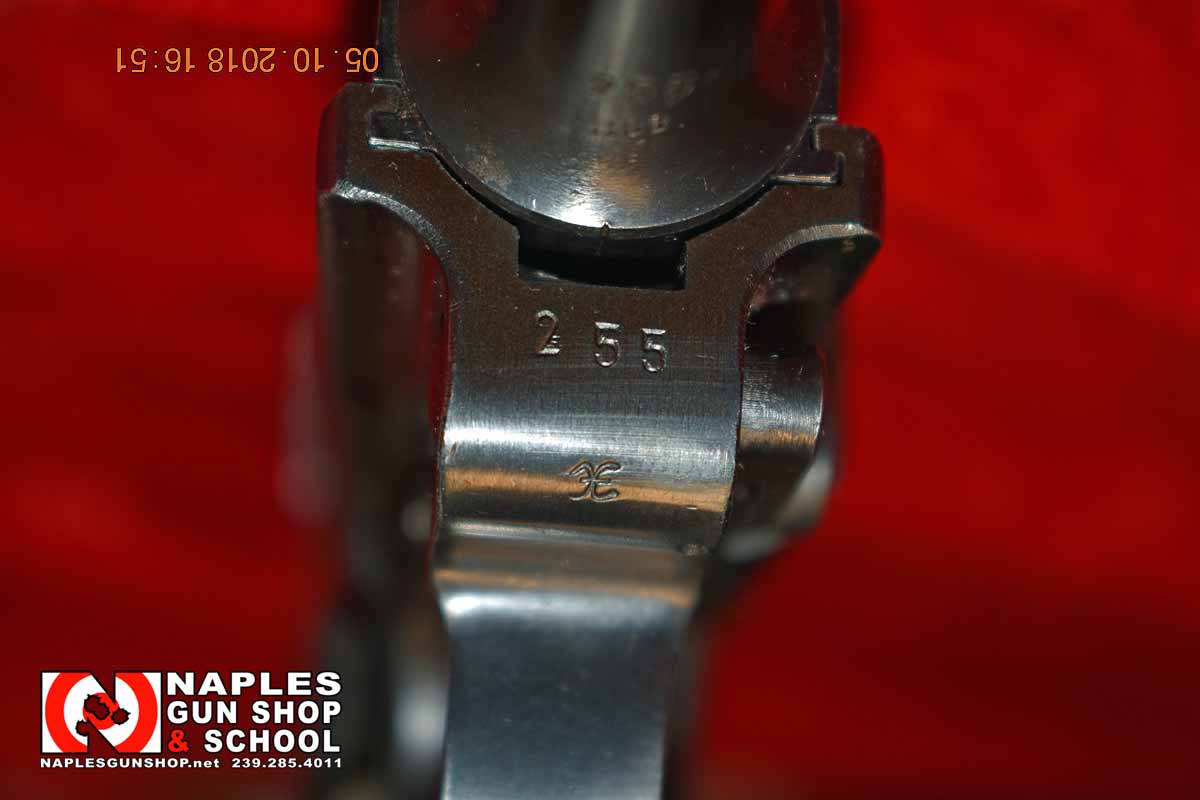 Back to top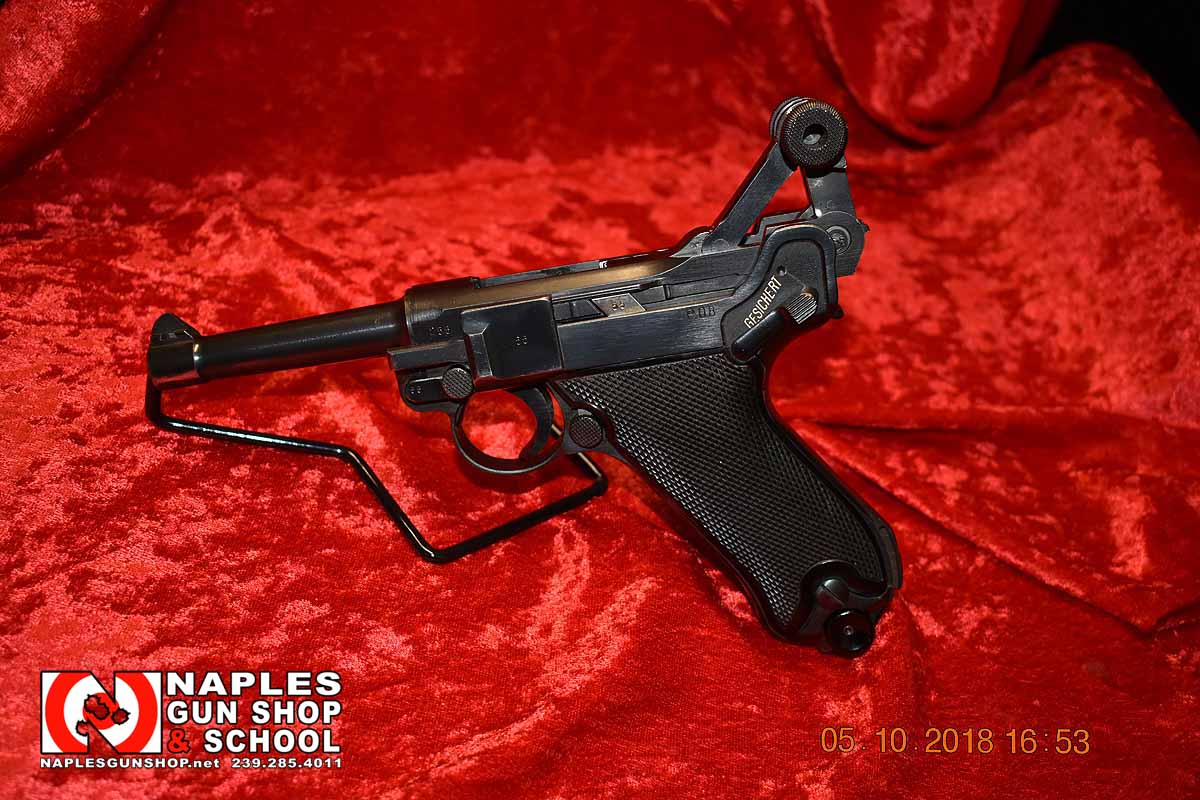 Back to top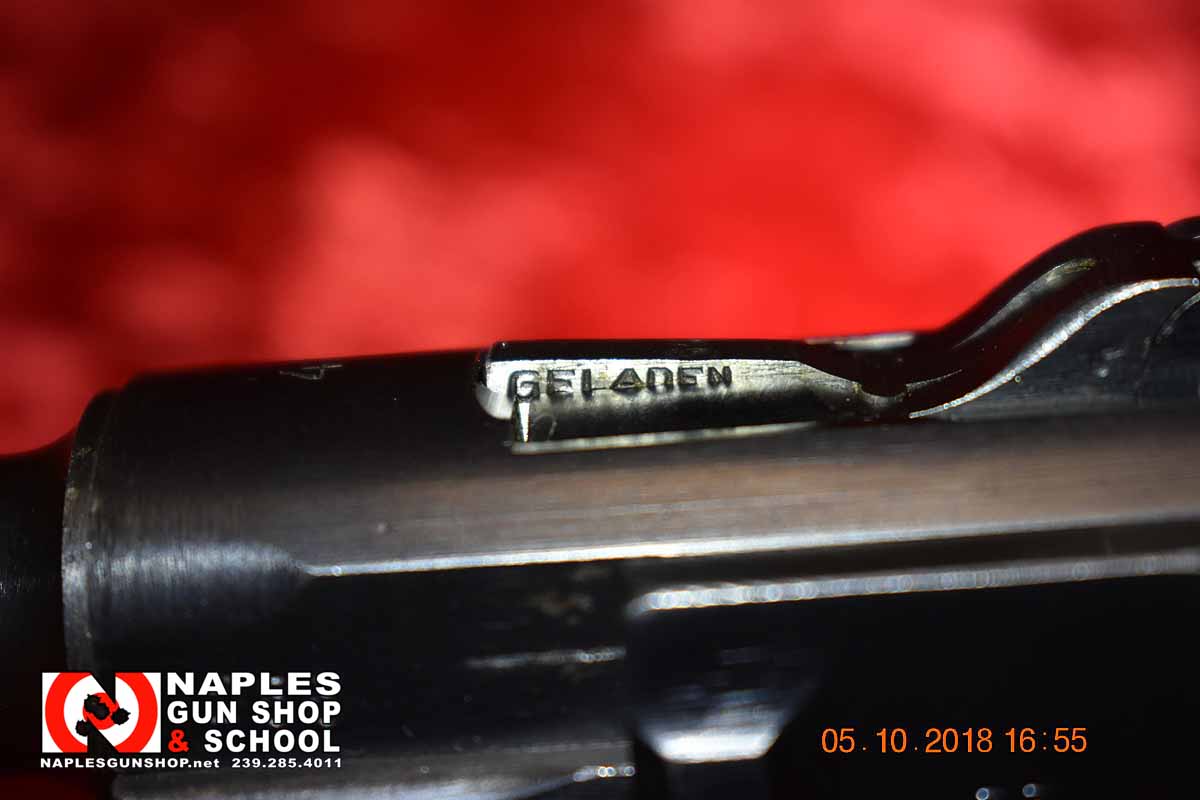 Back to top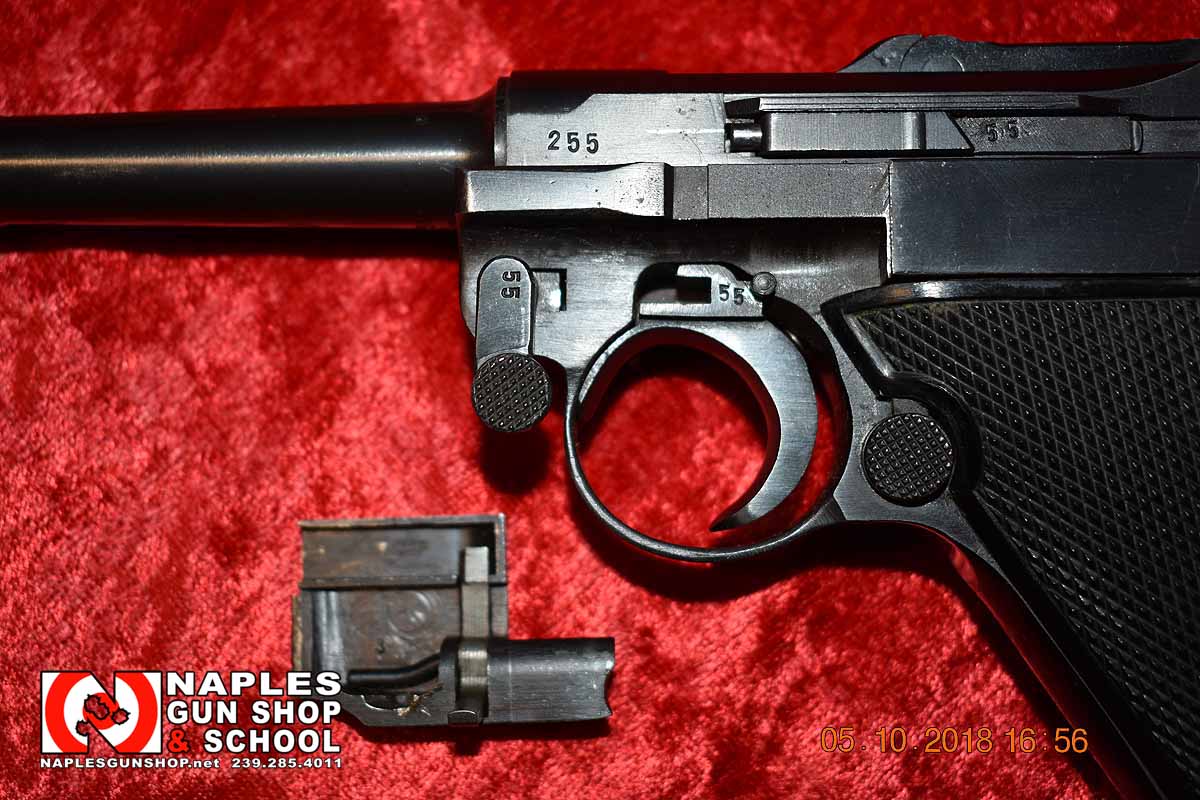 Back to top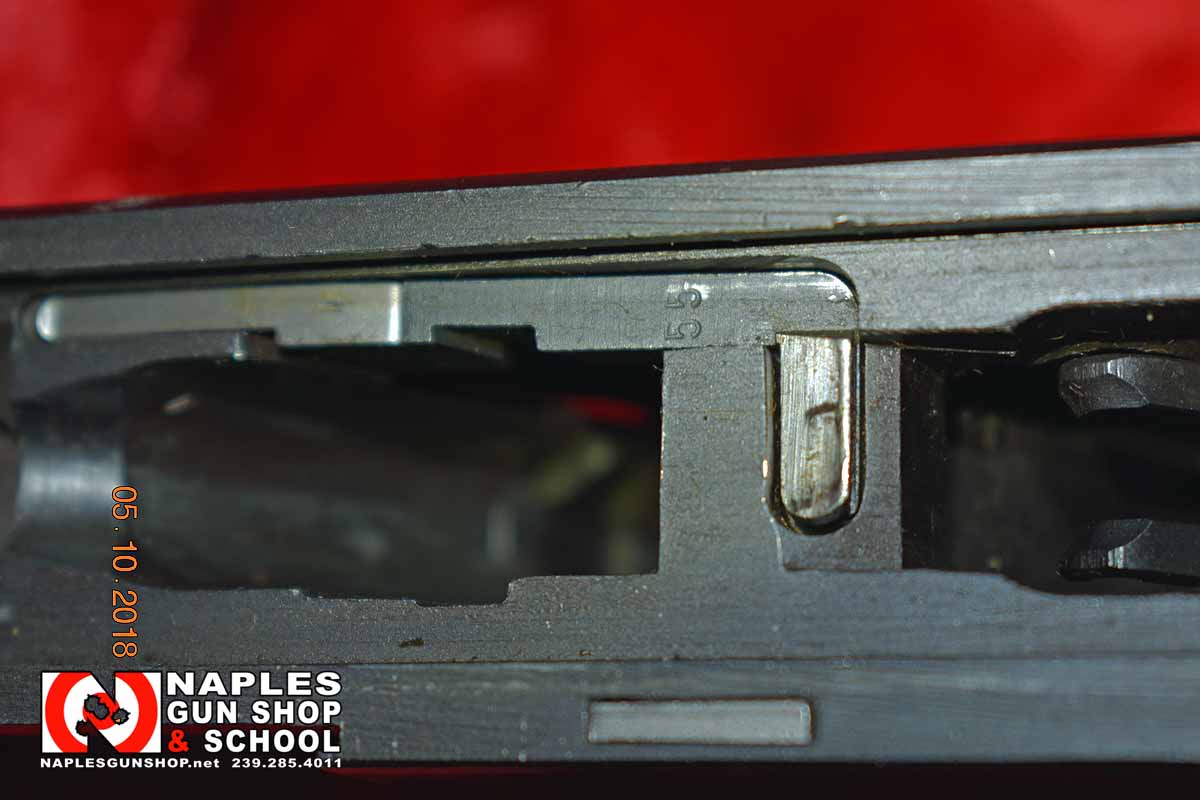 Back to top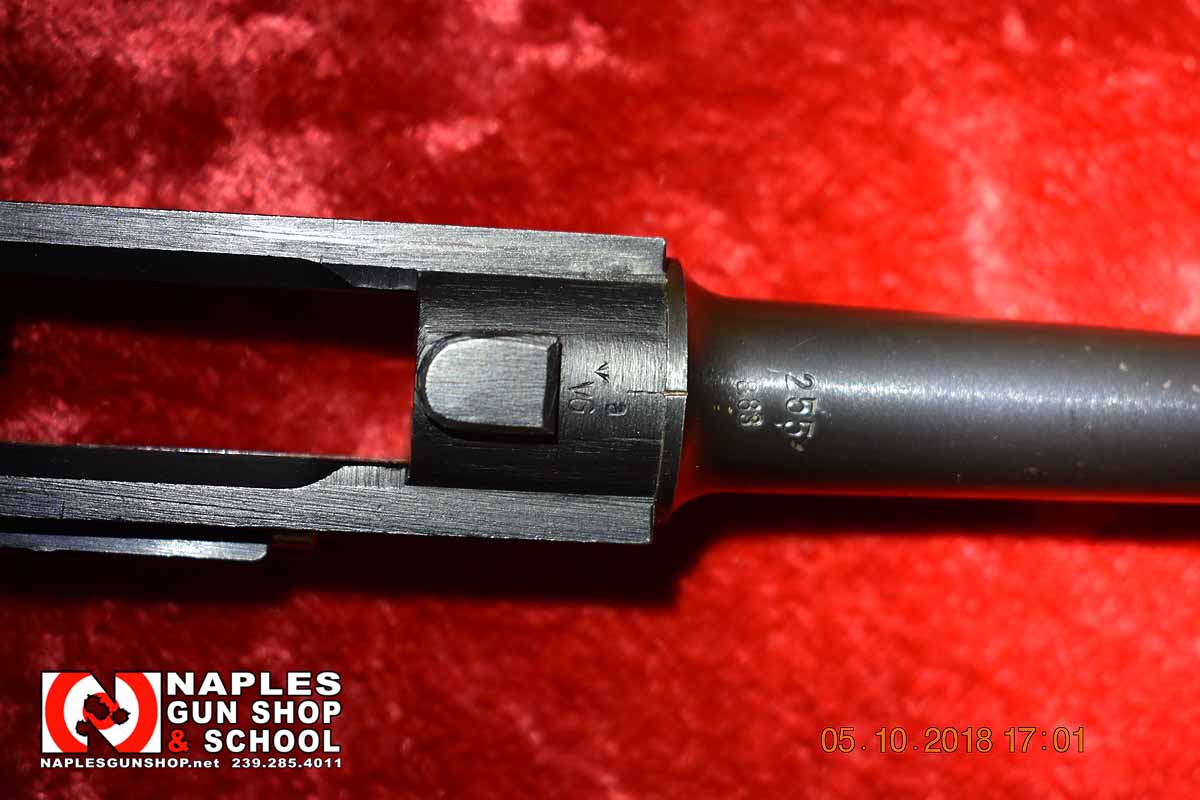 Back to top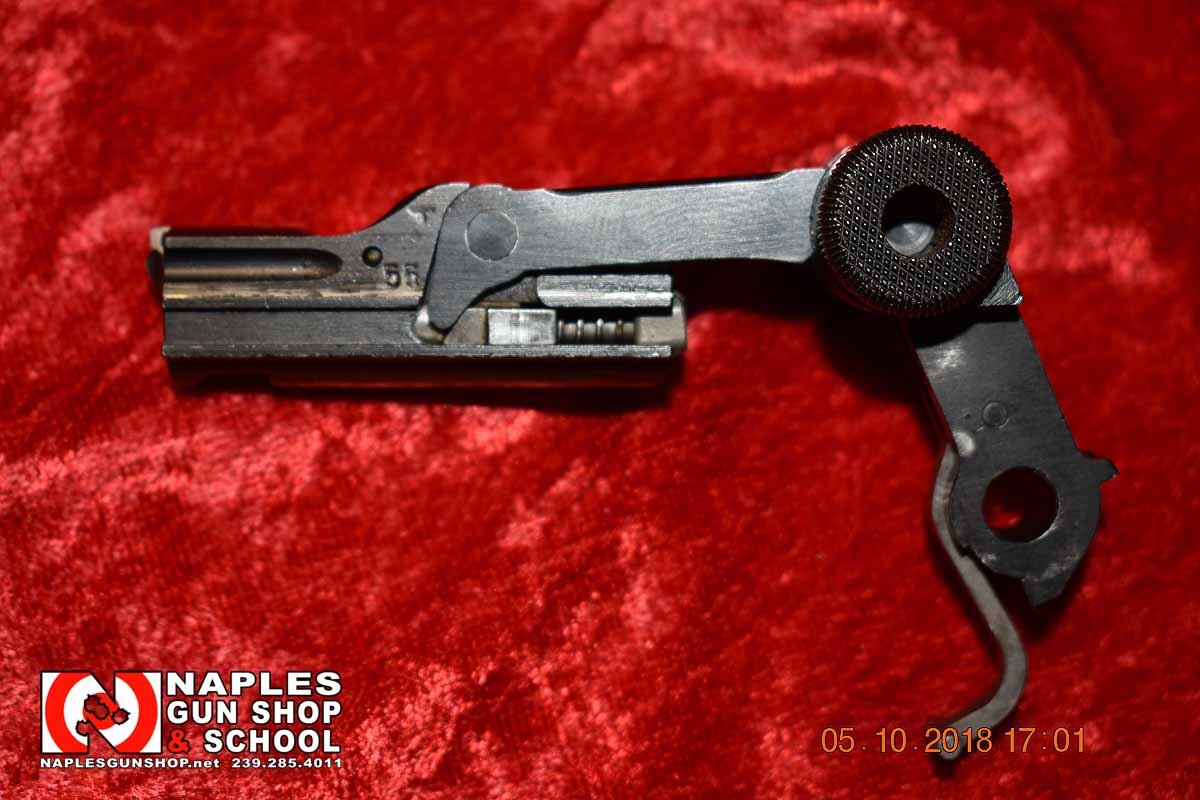 Back to top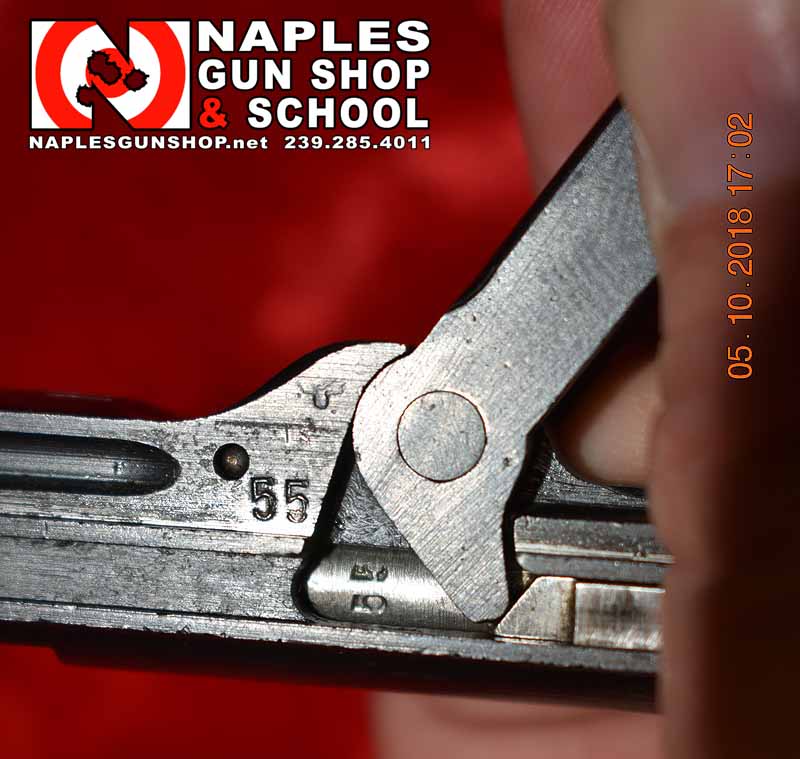 Back to top
Contact Us
Contact us with any questions about this 1941 P.08 Nazi Luger